Say hello to the KMGC Decade ball!!!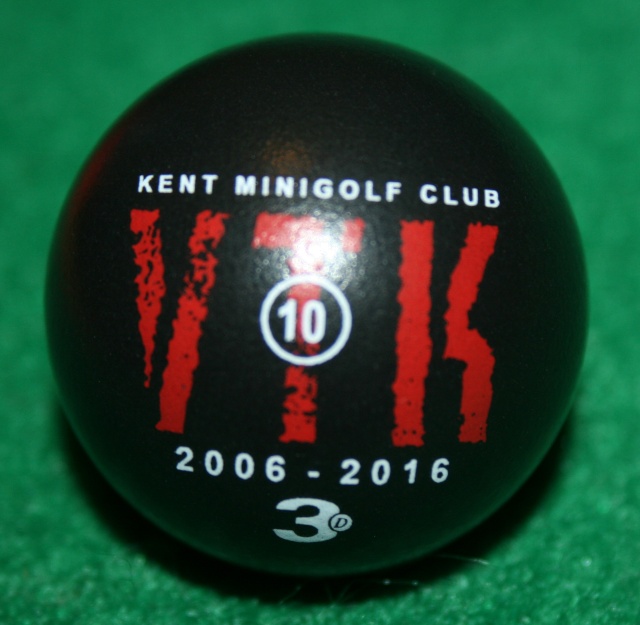 To celebrate our 10 year anniversary as a club, the KMGC Decade ball has been produced.
Strictly limited edition... available directly via myself (Laquered version only).
£12 for any of the KMGC
£15 for everyone else.
58cm bounce / 56 shore / 51g
Lovely!!
VTK!
The write up on 3D's site is great...
"The Kent Minigolf Club (KMGC), the most successful club in Britain, celebrates its 10th anniversary in 2016. The most famous players of the club are currently Adam Kelly (the only British player so far to have made the matchplay cut in an international championship) and Sean Homer, the chairman of the Club.
For KMGC the Decade ball is already the third and also the fastest 3D-special ball. It can be described without many words as a faster and lighter pipe ball, which will be used in many ways, especially on miniaturegolf, but also on concrete. And of course on MOS!
For those who are wondering what the "VTK" on the ball means, here comes the solution: it is the fight shout of the club, namely "Viva Team Kent".