With the start of the new season just over a couple of weeks away, I am delighted to welcome our two newest members to the ranks of the mighty KMGC:
Owen 'Jackpot' Johnson
and
Paul 'The Overtaker' Johnson
aka Johnson Paul Johnson - as seen below adopting one of the many KMGC 'classic' poses!!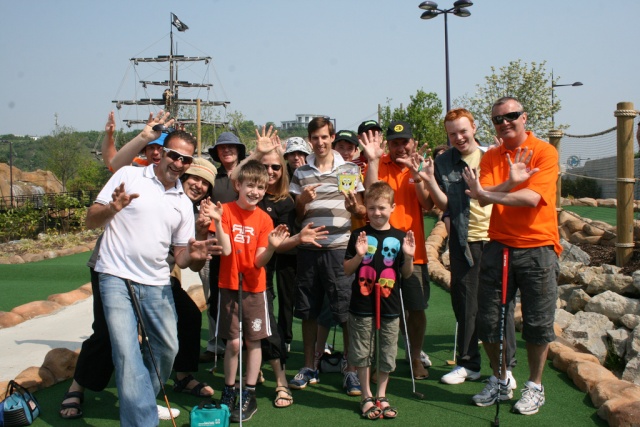 Owen and Paul are 'veterans' of the BMGA tour and have always been supportive of the KMGC grand slam events, having made numerous appearances alongside all of us in the Easter Eggstravaganza, Megabowl, Kent Open and not forgetting the Zombie Holocaust at Hastings seafront (where the smallest Johnson bested The Force with a quick prod of a putter) across the years.
I am sure you will all echo my delight at having the Johnsons in the KMGC and look forward to playing alongside them (and having a lot of fun) over the coming seasons!!
VOJ!
VPJ!
and of course,
VTK!